Japanese-Style General Practice Clinic
Our Japanese-style general practice clinic places a strong emphasis on patient-centred care and continuity of care, with a dedicated family medicine specialist overseeing each patient's treatment plan. We provide comprehensive medical care for a wide range of illnesses, injuries, and health management needs, and our ability to handle multiple symptoms allows for convenient, same-appointment consultations for both parents and children. We provide a Japanese medical translator to help our patients who may have difficulty communicating in English, ensuring effective communication and understanding between patients and healthcare providers.
Our top priority is helping patients achieve optimal health outcomes, and we are committed to providing the best possible care. If specialized treatment is required, we have established relationships with top-tier specialists who can offer the expertise and attention needed to achieve the best possible outcomes.
In addition to our clinical expertise, our healthcare providers embrace the cultural concept of "omotenashi," which highlights our dedication to making patients feel welcome, comfortable, and at ease from the moment they schedule their appointment until the completion of their treatment.

We are open
all year round

Clinic Opening Hours:
9:30AM to 5:30PM

Telemedicine Hours:
9:30AM to 10:00PM
Delivery of Medicine
We deliver medicines to patients' place after telemedicine within the day.
*Delivery Address in Sentosa, Changi, Changi Airport, Tuas area need to charge extra delivery fee.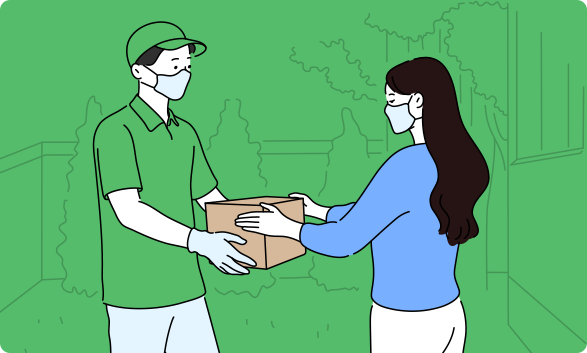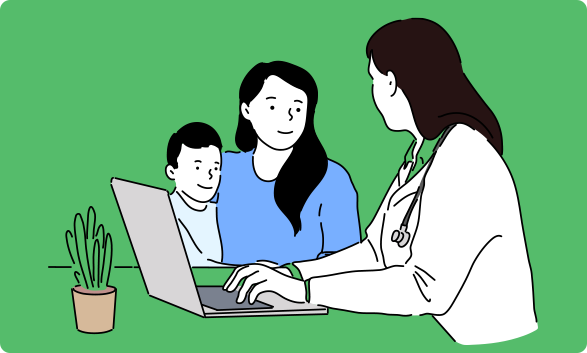 Consultation by GP doctors
As a family doctor, we provide a wide range of medical care, from illness and injury to daily health management. If you need specialized treatment or examination, we will refer you to a hospital or specialist doctor.
Patients with appointments have priority
Although it is possible to see a doctor without an appointment, our clinic gives priority to patients with appointments so that patients can receive treatment in a short waiting time and stress-free. Please make an appointment from our app.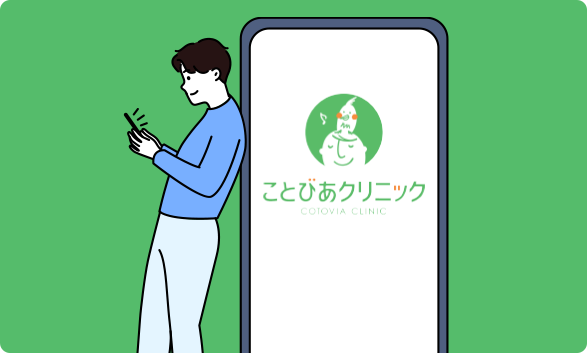 For your consultation
If you have any records related to medical care, such as maternal and child health handbook, medicine handbook, vaccine handbook, results of past health checkups, please bring them with you.
We accept Cigna Healthcare Insurance
Present your digital Cigna ID for this convenient option. Our Japanese-style clinic offers patient-centered care with dedicated family medicine specialist. Comprehensive medical services with stress-free, same-appointment consultations for all.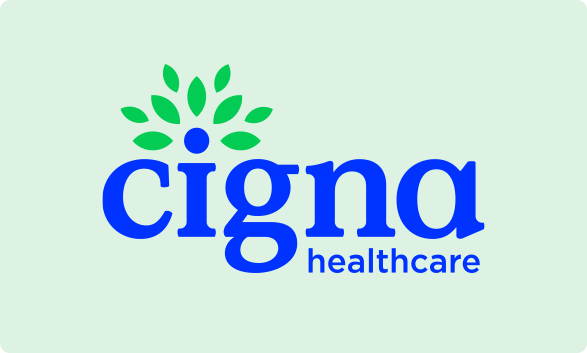 UE Square Clinic Hours:
(Outpatient):
9:30 – 17:30
(Telemedicine):
9:30 – 22:00
Address:
81 Clemenceau Ave #03-11, 3rd Floor, UE Square Shopping Mall, Singapore, 239917
Google Map
West Coast Plaza Clinic Hours:
(Outpatient):
9:00 – 17:00
(Telemedicine):
9:00 – 22:00
Address:
154 West Coast Road #01-79 West Coast Plaza Singapore 127371
Google Map
GREETING
ABOUT OUR CLINIC
Cotovia. That's what we think about our customers.
Doubt the medical common sense that has not changed for a long time,
our journey started with the challenge of creating a new system.
There are many things that I have come to see through my work.
This realization comes from communicating with customers.
In order to create a society where all people on earth can enjoy better and more comfortable medical care,
there are still many things to improve.
The road may never be smooth.
But we will continue to move forward.
Believing there is no limit to what we can do,
Aiming for a prosperous future ahead.
We believe that getting close to the patient's heart is the "gateway to medical care."
If we communicate carefully in the examination room, we may discover a disorder or illness that the patient themself is not aware of.
Patients themselves may think, "This shouldn't be something I should talk to the doctor about," but in fact, it can be cured with medicine.
Our role is to stay close to the patient's feelings and lives, watch over them until they recover, and contribute to the promotion and maintenance of their health.
ANSHIN
あんしん
Anxiety about not being able to understand the language, anxieties about a medical system that is different from Japan's, anxieties you feel when you feel sick late at night or early in the morning. We take care of all patient concerns. And we will change the anxiety you feel in overseas life into peace of mind.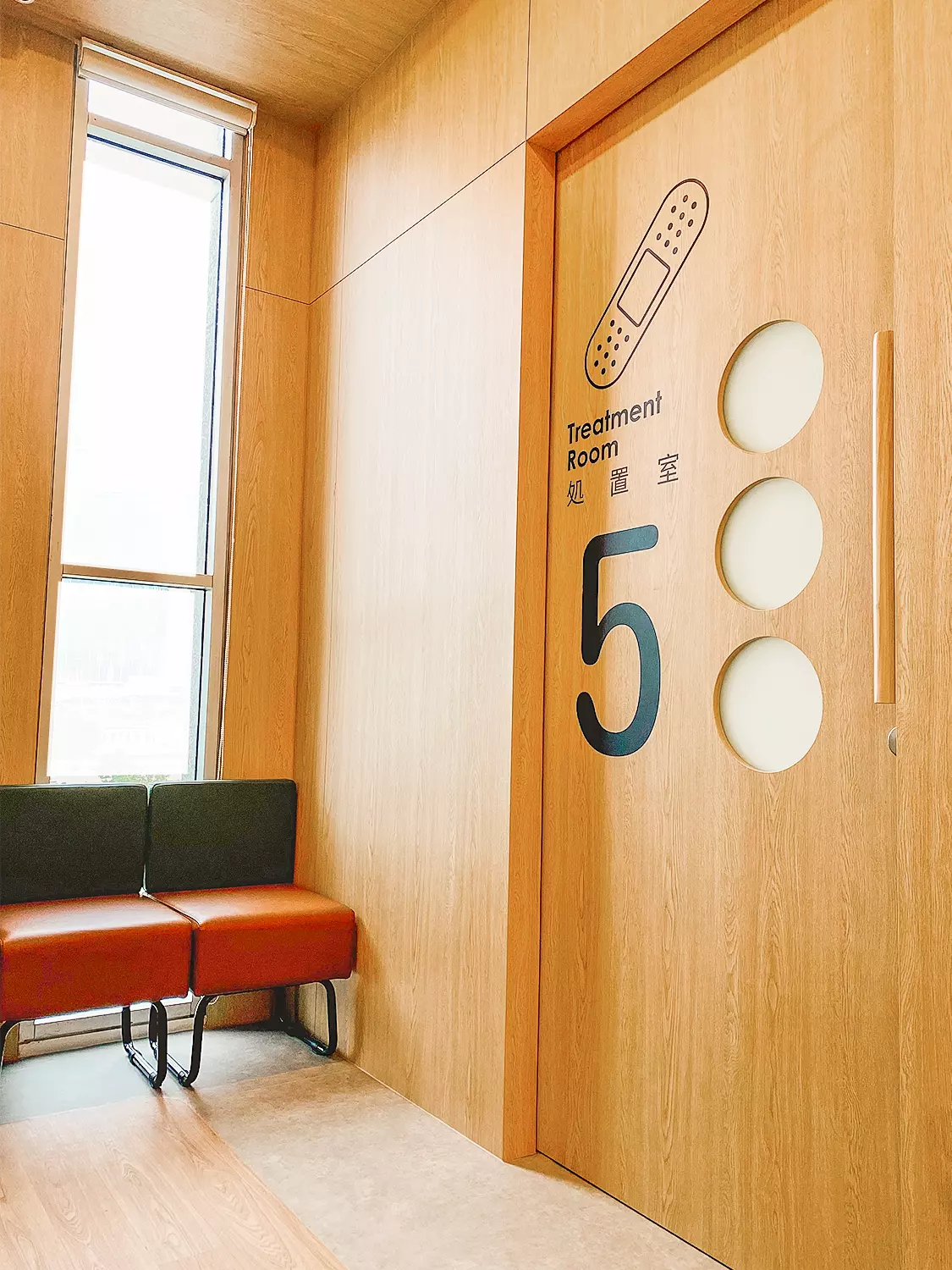 WARM
ぽかぽか
When you are not feeling well, your mind tends to become weak. We provide comfort and peace of mind to all patients through medical care and services. When the examination is over, when the disease is improved, and when the patient feels warm, it is an irreplaceable joy for us.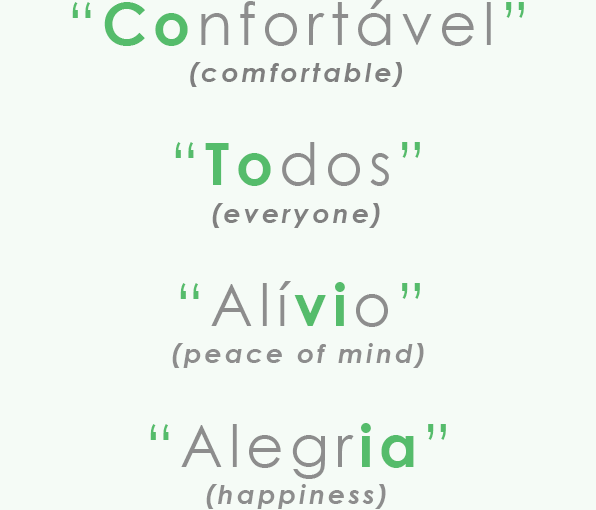 "Cotovia" is a coined word that combines words that express the basic spirit that we value. We want all our patients to be treated in a safe and comfortable environment. And may your daily health lead to your smile and happiness. This is both our hope and our mission.